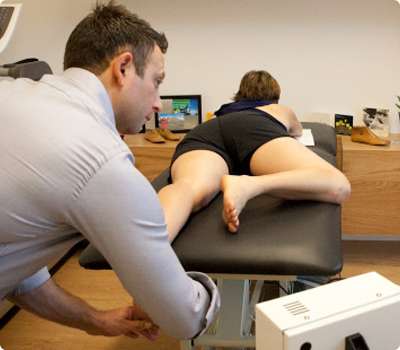 What does Live Active Clinic do?
---
We are a leading Chiropractic, Podiatric Biomechanics and General Podiatry practice. Dedicated to providing the most integrated and comprehensive care for functional conditions of the feet, spine, body and brain and all that they support.
Recognized for helping people with a range of complex functional conditions including learning and developmental difficulties in children, balance disorders, mechanical foot, ankle, knee and hip conditions, headaches, neurodegenerative disorders, sciatica, gait and posture, and spinal pain syndromes.
At Live Active we understand that movement, balance, and stability of the body and nervous system, coupled with optimal nutrition, are vital components of a healthy and fulfilling life.
Our evidence-based approach is focused on improving the integrity of your structure, neurology and biochemistry, reinforced with the latest rehabilitation protocols, from within the comfort of our unique and warm environment.
Why Live Active Clinic
---
 We have been fortunate to help patients from all over Australia with various complex conditions, travelling to seek our care.
We are dedicated to exceeding your expectations in helping you restore and maintain your health quickly, with cost effective and evidence-based treatment.
You will benefit from
Frequent dialogue between ourselves and your medical and allied practitioners
Cross-referral to other practitioners when required
Latest evidenced-based assessments for accurate diagnosis
clear explanation and individually tailored, multi-faceted treatments customized to your needs
Multi-disciplined approach, considering all aspects of your health
Contact Us Now
Secure Your Consultation Now!